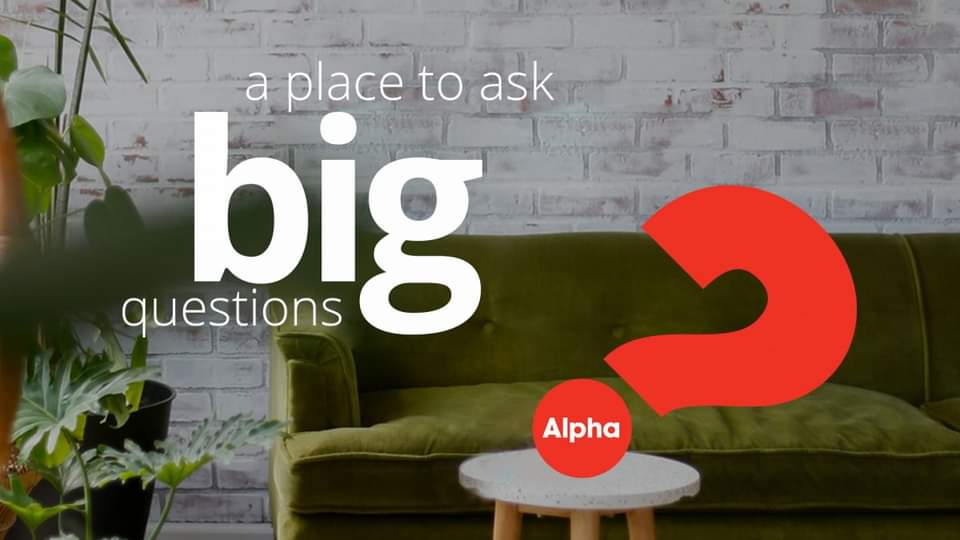 Alpha Online
Our next Alpha Online starts on Thursday 29th April 21.
What is the Alpha Course
The Alpha course is an opportunity for anyone to explore the Christian faith in a relaxed, non threatening manner over eleven thought provoking weekly sessions. Each session we look at and discuss different topics, such as "Who is Jesus?" and "Why and how do I pray?" We also have a 'day away' together.
Alpha online is an 10 week course that helps you finally dive deep into the questions we all carry around in the back of our heads like 'Why are we here?', 'Is there a God?', 'What's life's purpose?'…all over a cuppa from the comfort of your own home. Make new friends, discuss big issues and have a lot of fun at the same time. All opinions welcome, bring your banter and a cuppa. ?
Free, because the best things are.  Mondays, 7.30 - 8.45pm. Join us as we continue to explore the big questions of life together.
To find out more, check out our Facebook event - here you will find all the details of the course and how to sign up.
What happens during an Alpha Course Session?
At the beginning of each session we gather for an online chat, which gives you an opportunity to get to know others on the course. Then we watch a great video about that week's topic. After each video we divide into small groups for a time of discussion.
For more details about upcoming Alpha Courses, please contact us at alphaonline@glasgowvineyard.org and we will contact you.