The history of our city, Glasgow
In 1637, a bell was cast for Tron Church on Trongate which carried the following inscription, based upon a sermon by Glasgow's founding saint, Saint Mungo, it read: "Lord, let Glasgow flovrichse throvgh the preaching of thy word and praising thy name." and this became the motto of the city.
"Lord, Let Glasgow flourish by the preaching of your word and the praising of your name."
Now, shortened to the more prosaic and easily digestible, "Let Glasgow Flourish"
At Glasgow Vineyard we are passionate about our great city of Glasgow. We firmly believe that to truly flourish, this great city and our nation needs once more to hear God's word faithfully preached and His name praised in churches, offices, workplaces and houses around the city and beyond.
We want to invite you to play your part is making this a reality by being part of a church which puts God Word and Worship at the heart of all we do.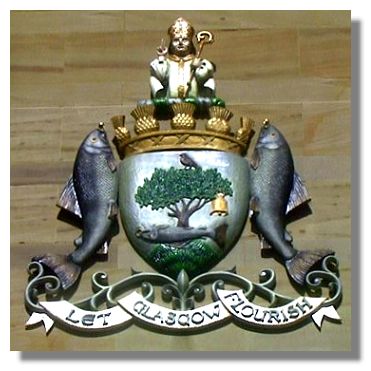 The History of our church
Originally known as Glasgow Westend Vineyard,  Glasgow Vineyard was established in the West End of Glasgow in May 2000.
While based in the West End, we have been progressively serving in wider Glasgow.  We have groups which meet across the city and beyond.  In addition, we have an established ministry base in Anniesland which serves the local community, via a long running food bank.
Initially the church was full of students, and over time those students have grown up, had families, and we now have a church of just about all ages.  So, as well as a flourishing student group, we have a thriving kid's church and youth group with over 70 children and young people.
Our heart has always been to see our city and our nation come to know Jesus; to see culture-current churches where  people can grow in relationship with God and each other, and change our communities with the good news of the message of Jesus.
If you are new to the city, or are looking to get connected to a local church which is passionate about drawing closer to God and making a difference in the local community, we'd love you to join our family.
If you want to find out more about the Vineyard Church movement please visit Vineyard Churches UK