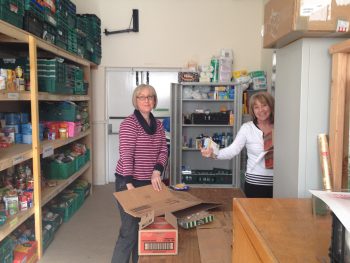 Storehouse Stockroom Team
Storehouse wouldn't run without the efforts of the Stockroom team, who collect food from food partners, such as Fareshare and Morrisons, Anniesland and deliver it to the food bank during the week, and then set to and make sure that the items are sorted, stock is rotated, to make sure we use the shortest dated items first and everything is laid out ready for the Saturday teams to do their thing. 
The stockroom team is led by Grace, and she has a number of helpers who collect and sort the food, week by week.  If keeping everything in order and minimising waste is your thing, then why not volunteer to help us out; we can always use extra help...