Serving the Local Community
We are passionate about serving the local community and making a difference to peoples lives and helping them find Jesus.  Volunteer for one of these projects to play your part and share in the privilege of serving.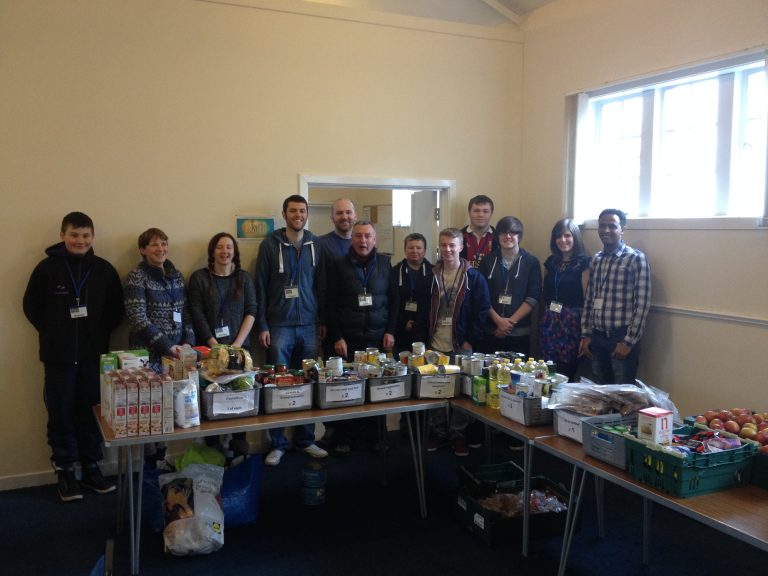 Storehouse Teams
Storehouse is run by teams of committed volunteers from the church and local community.  The teams gather at Linden Street at 9.30am to prepare and run the food bank.  Doors open at 10.00 and we serve around 30 families each week.  The doors close at 12.00 and the team are usually away by 12.30pm after setting down the building and cleaning up.
Thinking of Volunteering?
We have four teams and we ask people to serve either once every two weeks or once a month as part of these teams.  We also have a number of people who serve as and when they are needed/are available, so we are reasonably flexible. 
We offer on the job training and everyone gets to try us out for three sessions before making a commitment; so what have you got to loose, why not try-out volunteering with Storehouse, and maybe, like so many of our volunteers, you'll absolutely love serving here.
Contact compassion@glasgowvineyard.org to find out more.
Storehouse Stockroom Team
Storehouse wouldn't run without the efforts of the Stockroom team, who collect food from food partners, such as Fareshare and Morrisons, Anniesland and deliver it to the food bank during the week, and then set to and make sure that the items are sorted, stock is rotated, to make sure we use the shortest dated items first and everything is laid out ready for the Saturday teams to do their thing. 
The stockroom team is led by Grace, and she has a number of helpers who collect and sort the food, week by week.  If keeping everything in order and minimising waste is your thing, then why not volunteer to help us out; we can always use extra help...